Ours products
Flat immersion heater - Assembly type A with feet, to keep liquid storage tanks from freezing

Flat immersion heater - Assembly type A with feet, to keep liquid storage tanks from freezing

Back to product list
Recommended up to 6 kW
To keep any liquid storage tanks from freezing
Installation through the inspection trap (ø 500 mm minimum)
Can be installed in a tank filled when support feet are ordered on each side of the heating part. On request for a complete efficiency : a cable-gland installed on the non heating part and a PT100 probe (coated Teflon® FEP) mounted on the heater
Assembly type A
On metallic frame coated PP, PVDF, FEP or stainless steel frame
Feet : PP, PVDF, PTFE or stainless steel.
Standard configuration : heating cable coated Teflon® FEP and metallic frame coated PP or PVDF.
For use with feet at the bottom of the tank. Available for heaters with reference beginning with P30, P40 and P90.
Options and accessories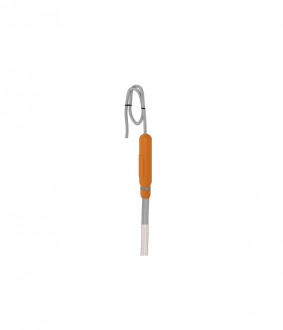 Extra length of cables
Electrical cable C of type HO5 VV-F or HO7 RN-F. Non heating cable N to go out of the tank.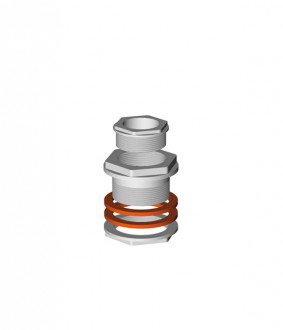 Cable-gland, Ø75 mm
Allow 300 mm extra on the H length (H=installation height on N)
ref in PP : PEPP
ref in PVDF : PEPF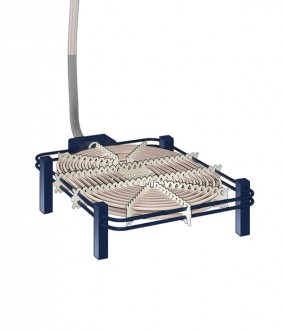 Feet for A
For installation at the bottom of the tank, feet in PP or PVDF (standard height 50 mm) ref in PP : PIPP, ref in PVDF : PIPF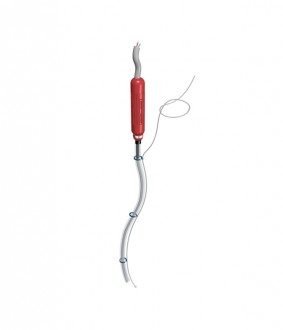 PT100 probe / Teflon® coated
Mounted on heater by manufacturer
Closed tanks : the probe goes through the same cable-gland as the one of the heater
Unlimited length

technical
General technical data sheets :