General sheets
ETTO
ETTO
General sheets > Sheated tubular immersion heaters
ETTO
Screwed Rod Heaters ETTO


General points
The ETTO screwed rod heater can be used for heating non-aggressive aqueous fluids in containers, machines and systems. Direct contact between the heating pipes and the fluid means that rapid heat trans-fer takes place.


Specifications
The screwed rod heaters consist of three U-shaped, highly compressed tubular heating elements with a tube diameter of 8.5 mm, that are soldered into a G 1 1/2" threaded nipple.


Material
Tubular heating element made from stainless steel (material no. 1.4541) with threaded nipple made from brass (Ms). We supply the screwed rod heater with a terminal cover (material: PP, IP54).
PRODUCTS - ETTO
general technical specifications
of Galvatek immersion heaters ranges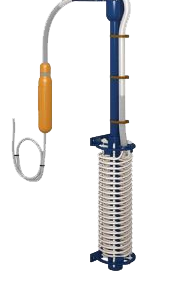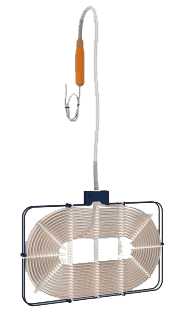 Immersion heatersGalvatherm ®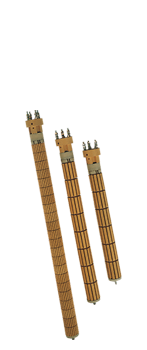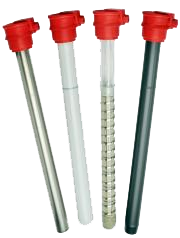 Immersion heatersTube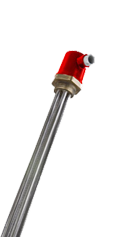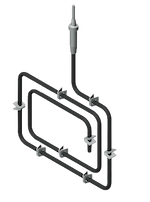 Immersion heatersSheathed tubular
technical
General technical data sheets :